Learn The Wim Hof Method In Australia
Don't Miss Your Chance To Gain The Amazing Health And Innovative Physical Performance Secrets With Wim Hof (AKA The Ice Man)!
A Special and Life Mastering Live In "One Week" Learning Experience In Victoria
From Wednesday 3rd to Monday 8th August 2016 - Very Limited Places Available
If You Only Ever Did One Training Your Whole Life This Should Be It
Boost Your Immune System To Bulletproof Yourself Against Sickness
Become A "Super" Version Of Yourself
Learn Ancient Techniques In Combination With Modern Cutting Edge Strategies
Increase Your Health And Wellbeing
Hack Your Body To Feel Energized During The Day, While Sleeping Like A Baby At Night"

Medically Verified and Validated
Find Your Inner Power With The Wim Hof Method…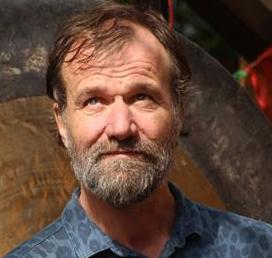 Over time, we, as humans have developed a different attitude towards nature around us and we actually forgot one thing, "inner power." This is the relationship by our physiological mechanisms to adapt and survive within our natural environment, which is direct and effective.
Because we wear clothes and control the temperatures at home and work, we have changed the stimulation on our body, thus the old mechanisms related to survive and function. As these deeper physiological layers are not stimulated anymore we have become alienated from them, thus our bodies have weakened and we are no longer in touch with this inner power. The inner power is a force accumulated by full awakened physiological processes. It also influences the very core of our DNA
Wim Hof Method
The Wim Hof Method Is Based On Powerful Pillars

COLD THERAPY
Learn how to tap into the power of the "cold" to burn fat, boost your immune system, improve sleep quality, increase hormone levels, reduce inflammation and increase the "feel good" chemicals in the brain called endorphins (nature's own mood boosters).

BREATHING
The majority of us breathe shallow throughout the day resulting in ill health and low energy levels. The scientific breathing techniques you will learn in this course will significantly improve your energy levels, detox the body and release toxins, relieve stress and tension, and strengthen your immune system.

COMMITMENT
The techniques within the cold and breathing effectively need commitment. With this you can go into any depth of your physiology. It is your choice now.

Sleep Like a Baby

Reduce Inflammation

Boundless Energy Levels

Feel More Creative

Reduce Your Stress Level

Mood Improvement

Recover Faster

Burn Fat

Enhance Athletic Performance
For Health and Healing Nothing Can Match The Wim Hof Method
Backed By Valid Scientific Research
If You Only Ever Did One Training In Your Life – This Should Be It
Some of What You Will Learn In This Training
How to Train your cardio vascular system for better blood flow and circulation
How to Use the power of cold water to maximize your energy levels
How to Lower your heart rate, banish stress and feel more relaxed
How to Build courage as you embrace and overcome fear of the unknown
How to Get rid of cold hands and feet
How to Experience deeper higher quality sleep at night & awaken full of energy
How to Boost your immune system, feel stronger, and become an enhanced version of yourself
Power Breathing Exercises
How to Reach profound levels of relaxation and peace of mind
How to Feel energized and full of life within minutes
How to Boost your body's alkalinity and reduce inflammation for super fast recovery
How to Release natures own "Prozac" AKA "happy hormones" through deep breathing techniques
How to Experience deep meditative states of mind quickly and easily
How to Get rid of stress and relieve worries
How to Get a flexible, lean, and strong body
How to Optimize the blood flow throughout your muscles and joints
How to Improve flexibility, strength, balance and posture
Learn specialized exercises to "hack your body" for deep inner and outer physical, mental, and emotional growth
How to Activate the body to free the mind and experience deep inner peace
How to alleviate of physical blockages that may have been draining your energy and causing sickness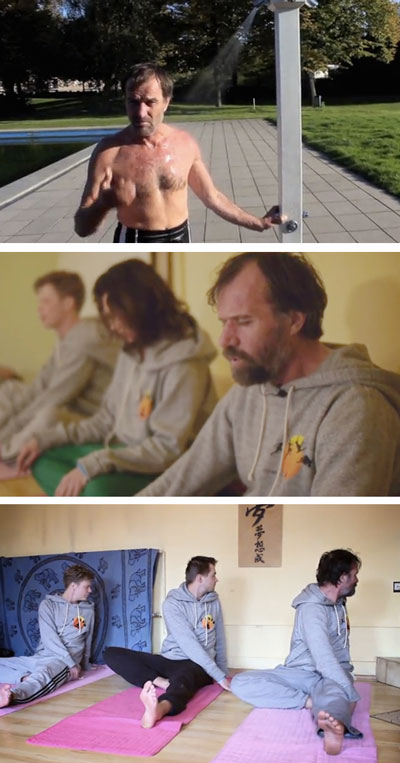 What Other's Are Saying About Wim's Methods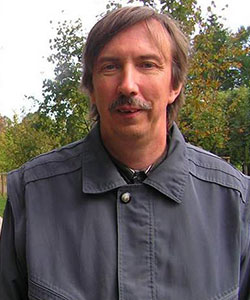 I am 52 years old guy and the sport has not have important part in my life. I can confirm after Wim I am in the best shape I have ever been. I did 30 correct push up as a test before I started the course. When I finished this course I did the first time in my life 100 correct push ups and I did it without breathing after inhalation. Wim gives you a good mood. It can make you addicted! You can do your training and then stop! The first 3 day you are happy, it is finally over. But on the 4-th day you will feel something is missing and you will go on. : -)
- Aivar, Estonia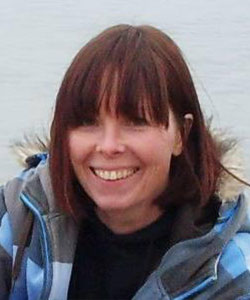 Dear Wim, it's only been 4 weeks that I'm doing this and the results are remarkable! Thank you from the heart for changing my life, my health and my understanding about my own power and the influence I have on this. I will continue with this because the journey has just begun. I'm looking forward to a nice cold winter in the Netherlands or to go to one of your outdoor experiences. I loved to be inspired by you, the philosophy, the fun, the challenges and the lessons.
- Monic, Netherlands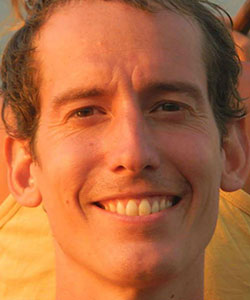 Learning Wim's method is like studying from the book notes of one of nature's best students. It does not fail. All it took me was to commit myself every day and trust the instructions. My life long lasting fear to cold is now history. I can now take a cold immersion and remain there for several minutes. And most important, I enjoy it fully. The benefits of undertaking this challenge are not limited to cold. I am now a better person and a happier being. Because I can still smile when facing life challenges. Thank you Wim, thank you support team
- Mino, Germany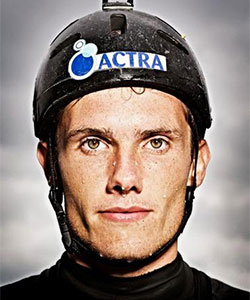 My goal is to qualify for the Olympic Games in Rio 2016. I am using the Wim Hof Method to perform better and recover faster during my runs in the (cold) water. Thank you for this powerful method Wim.
- Maarten Hermans (Professional Kayak Athlete), Netherlands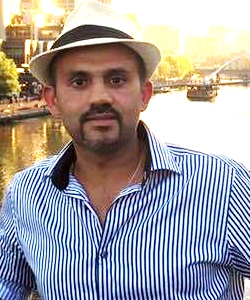 I came to see Wim Hof from Melbourne Australia in October 2014 , to help over come a frozen shoulder that needed surgery and chronic Hay fever ( Rhinitis ) , after over a year I can comfortably move my shoulders with out pain, the muscles around the neck are a lot more relaxed and have a lot more energy, I am really grateful that I had the opportunity to learn the Wim Hof Method in person , over the years I have worked with thousands of clients and highly recommend this method for any one that is seeking a better mind body connection, or just want to improve the quality of life or just change some old unwanted habits.
- Sam Javed.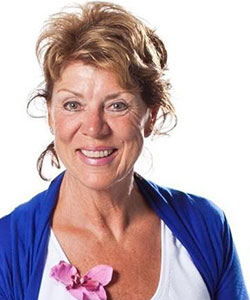 I have a strong coxatrose (joint disease caused by worn cartilage) in my left hip. By implementing the WHM in my daily life I got the strength to deal with it in a different way than operate. I love the purity of Wim and the participants. Wim's coaching inspires me and gives me energy. I'm almost 66 years and by practicing the Wim Hof Method I feel much more alive. Thank you Wim.
- Tineke, Netherlands
Who Should Attend
Therapists – Sports Performance Coaches – Health Practitioners of all modalities – Psychologists - Sports men and women – People Who Want To Get The Most Out of Life – Everybody, but places are very limited.
This is a one week live in experience. The low fee covers all accommodation. Owing to the uniqueness of this event training venue information will be forwarded with your acceptance letter after registration and fee payment.
How To Secure Your Place
Download and complete the application form, make your fee payment and forward the application form via email or post. Fees can be paid via bank transfer or direct deposit to the account number on the application form. If you wish to pay via credit card this can be done via the PayPal link below.
Fees $1999 paid in full upon registration. There are credit card payment options for payment or deposit payment below.
Limited Numbers - Reserve Your Spot Today!